THE 40 HOME
Branding / Website
NO HAY ATAJO SIN TRABAJO.
THE 40 HOME es la marca de mobiliario enfocada en aumentar la productividad en el hogar, que surge como una necesidad de adaptarnos a la nueva forma de trabajar y habitar nuestro espacio.
Se creó la imagen de marca a partir de su inspiración y significado del número 40, al ofrecer productos que motiven a los usuarios a reinventarse, transformarse y adaptarse al cambio, en su trabajo y en su hogar.
El nombre de la marca viene del significado del NÚMERO 40, la motivación fundamental de la misma, donde el 40 representa la época de cuarentena la cual nos ha llevado a reinventarnos y ser conscientes de nuestro ser y nuestro espacio, representa la numerología 20+20 del año en curso: el año del cambio y representa las 40 horas laborales trabajadas a la semana.
Para
THE 40 HOME
THE 40 HOME is the furniture brand focused on increasing productivity at home, as a need to adapt to the new way of working and inhabiting our space.


The brand's image was created from its inspiration and meaning of the number 40, by offering products that motivate users to reinvent themselves, transform and adapt to change, in their work and at home.


The name comes from the meaning of NUMBER 40, where 40 represents the quarantine season which has led us to reinvent ourselves and be aware of our being and our space, represents the numerology 20 + 20 of the year in course: the year of change, and represents the 40 working hours worked at week.
For
THE 40 HOME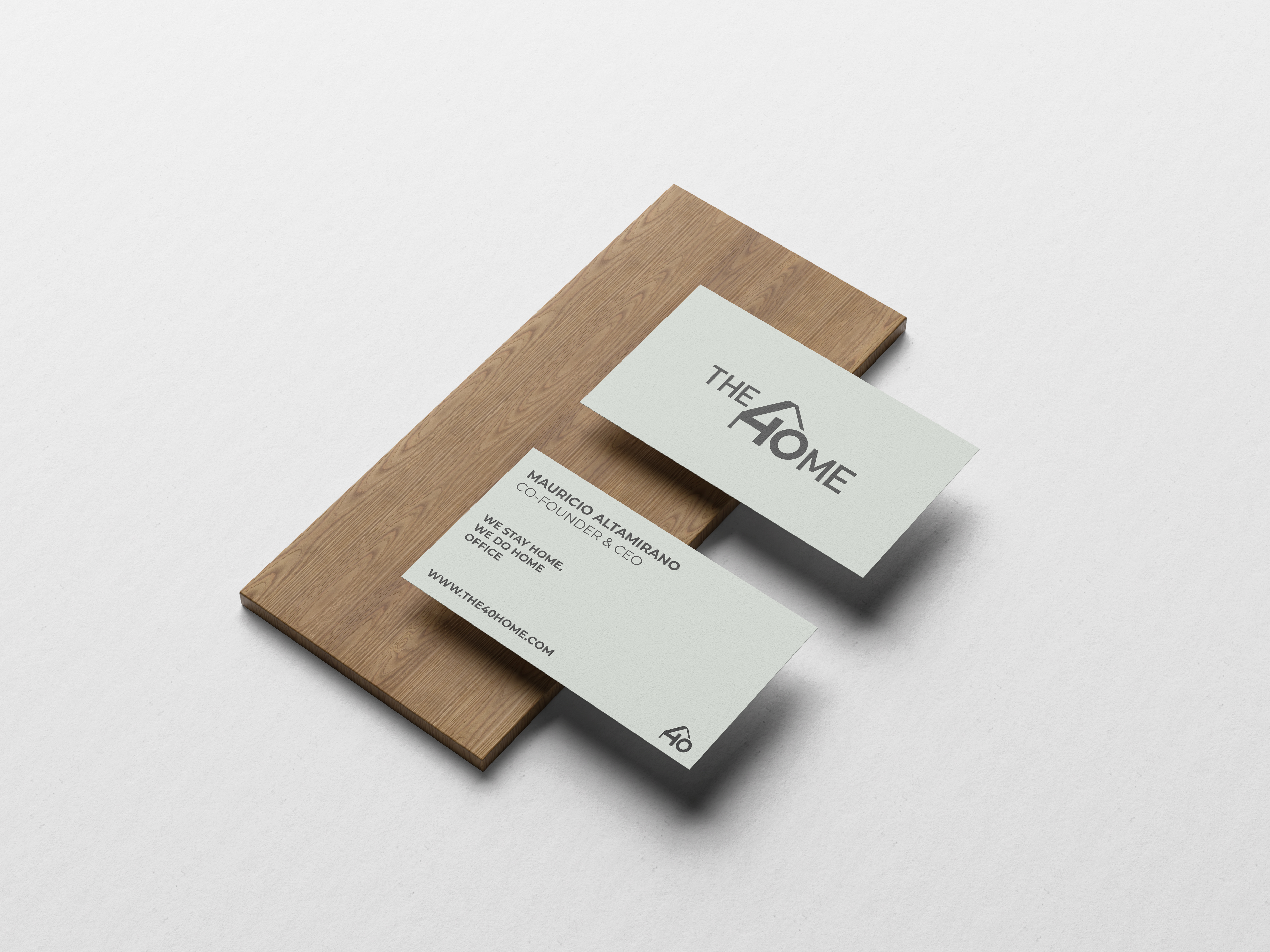 Estudio
-
Col. Cuauhtémoc 06470
Mexico City, MEX