MEZCAL
Empaque / Packaging Design


MEZCAL 33, CDMX MEXICO, 2017
Proyecto de Rediseño de Empaques para Mezcal 33, inspirado en la idea de contar la historia de la marca mientras se abre hasta descubrir la galardonada botella. Ésta primer propuesta esta pensada en 3 etapas de apertura, haciendo alusion a número repetitivo de la marca.

La segunda propuesta está inspirada en las Barricas de Roble Californiano, donde el mezcal realiza su doble destilación, característico de la marca.
Packaging design project for Mezcal 33, inspired by the idea of telling the brand's story as it opens up to discover the award-winning bottle. This first proposal is designed in 3 stages of opening, making reference to the repetitive number of the brand.

The second proposal is inspired by the Californian Oak Barrels, where the mezcal makes its double distillation, characteristic of the brand.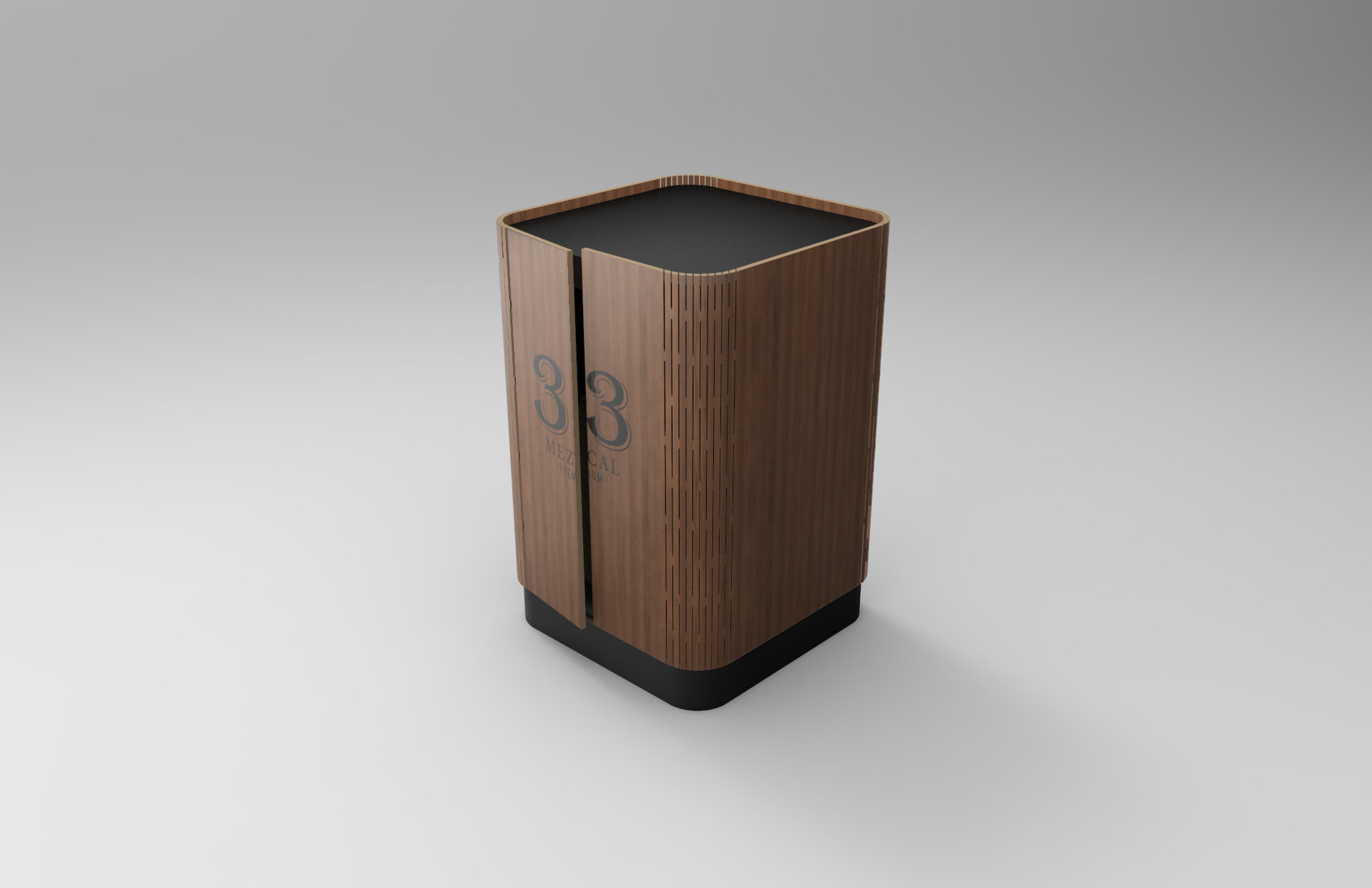 Studio
-
Col. San Rafael,
Cuauhtémoc 06470
Mexico City, MEX